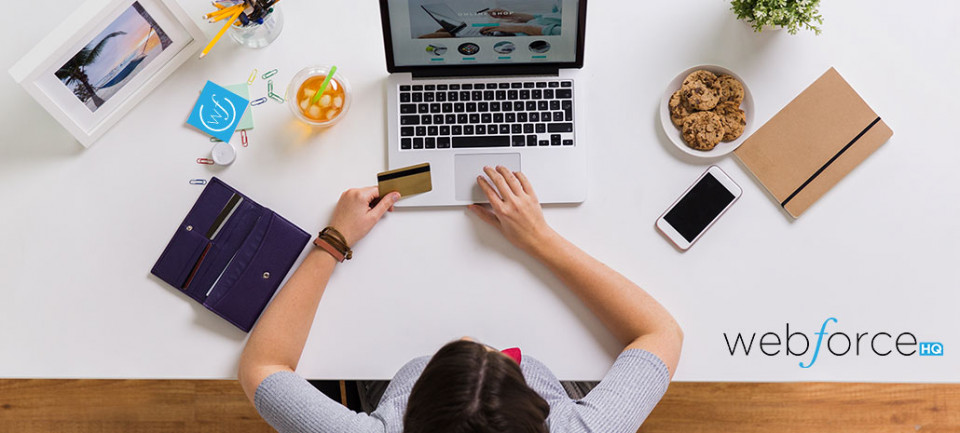 5 Ways Small Businesses Can Use Affiliate Marketing To Increase Sales
If you are a small business owner or a start-up then know you need quick and recurring sales to avoid sinking. The best way to go about this is through loyal customers, however you also need an influx of new customers to help scale sales.
WE KNOW how hard it can be to breaking out of the business start up phase, and sadly most businesses fail to do so.
So how do we fix this issue and start increasing sales?
Thankfully, affiliate marketing is taking off right now and is a proven way to increase your sales and brand reach.
According to a recent post from Keap.com, affiliate programs account for 15 to 30% of online sales. In 2017, over five billion dollars was spent on affiliate marketing.
Why? It's a winning strategy for building your brand and expanding your sales.
And it makes perfect sense! Let's deliberate for a second...
Current trends show that approximately 80% of clients are seeking out professional services online when searching.
Can you imagine how much more powerful it is when prospective customers find user-generated content and real humans promoting and marketing your products or services for you?
We have 5 ways you can leverage affiliate marketing to grow your sales and small business. Take a look.
1. Utilize user-generated content to expand reach
One of the biggest benefits of affiliate marketing is the expanded reach you can achieve with it.
For example, if you have 20 affiliates in your program, each promoting your products and services, that's a huge expansion in reach.
If each of those affiliate members has 10,000 followers, that's a ton of impressions that you would have had to pay to get without affiliate marketing.
And that many impressions don't come cheap today.
One of the best ways to leverage affiliate marketing as a small business is to promote and encourage user-generated content.
So what is user-generated content?
Essentially, user-generated content is natural content that promotes your brand but is created by people outside of your brand.
And it works because 92% of consumers turn to influencers or people they know for product and service referrals.
Social media is the perfect place to showcase user-generated content. Nearly 75% of consumers depend on social for product/service inspiration.
Within your affiliate program, start encouraging user-generated content.
Develop a game-plan/social scheduling plan to help them improve their own engagement.
Re-share their social posts on your company feed to further promote them.
Consumers are unlikely to believe you when you state that your brand is the best. But if your affiliates are promoting it, they surely will.
2. Leverage affiliate marketing as instant social proof
Just like user-generated content, having affiliates can serve as an instant form of social proof.
In modern times, social proof is everything when it comes to a business.
You need positive reviews. You need word of mouth marketing. You need people outside of your employees to advocate for you.
About 91% of 18-34-year-olds trust reviews as much as personal recommendations!
Affiliates are the perfect candidates to leverage for social proof in two ways:
To give positive reviews of your product or serviceTo give positive reviews for your affiliate program to keep it growing
The benefit here is two-fold.
First, you can interview some of your top affiliates and showcase social proof right on your website: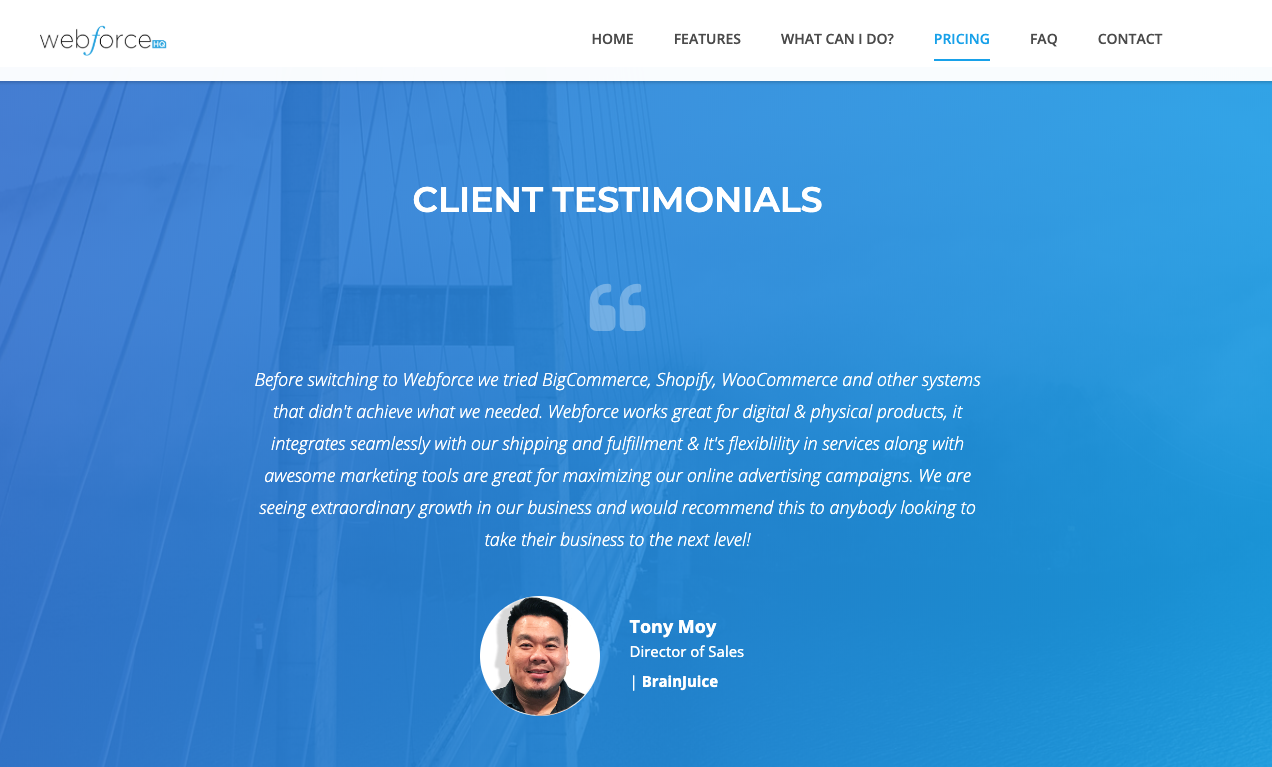 This kind of social proof is perfect to serve as a testimonial to attract new customers.
Secondly, on your affiliate signup pages, you will also want to leverage social proof. This can help you attract more top affiliates that will, in turn, expand your audience and boost your sales.
With concrete details on how effective your affiliate program is, it will be a no-brainer for others to join.
3. Reward your top affiliates
Let's be real here…
Affiliate marketers tend to seek out the top paying affiliate programs when searching for brands to partner with and promote.
For someone of the flip side, you're probably offering a percentage for each sale that is brought in.
The most common is 10%, but some programs can offer more or less based on the products or services being sold:
Generally speaking, 10% is a great starting point for your affiliate program. It's enough to attract good affiliates without cutting too far into your profit margins.
But, there is a catch-22:
Users in your affiliate program aren't going to stick around for long if they don't see compounding benefits.
For example, if one of your affiliates generates 100 sales a month for you on top-dollar products, they are going to be quite upset if they generate the same percentage as someone bringing in one sale.
Good affiliates are very hard to come by. They work hard and they generate sales that truly impact your bottom-line.
Thinking about your customer lifetime value, that's potentially thousands in sales they generate from a single referral.
Losing affiliates like this to other, higher-paying programs can demolish your program.
While you don't have to pay them outrageous amounts, you should increase their earning potential to keep them motivated.
This rate will differ based on your business model, margins, and products that you sell.
If margins are higher, you have more room.
If they are lower, you will have less room to increase the rates your affiliates earn.
The bottom line is: keeping good affiliates is critical because they are often hard to come by. Do the math on your current business model to see what the top-end they can earn is, and develop a path for them to continually increase their rates as they perform well.
4. Boost affiliate percentages on less popular goods
Every business has it:
That product or service that is amazing but just doesn't sell as well as others.
It's not that you have a bad product, but rather, that the audience tends to be more limited and selective.
The product or service is more niche, making it harder to sell.
Or, your product is very expensive, so sales are often very rare.
If you have products like this, consider boosting your affiliate earning percentages to incentivize your affiliates to sell more.
For example, if your standard rate is 8%, raise it to 15% (if your margins allow) to drive more action.
Generally speaking, the higher the return, the more aggressive your affiliates will be on selling it.
5. Have a dedicated email campaign for your affiliate program
Email marketing isn't just for attracting new customers or communicating with leads.
It's also one of the biggest ways to drive more action in your affiliate program.
You can pick an email marketing platform to run campaigns that:
Keep affiliates updated on changes
Inform them of upcoming sales and deals they can promote
Provide them with marketing materials
Send emails at the best times to improve engagement
Provide them with tips to improve sales
Email is a great channel to share these with your affiliates and improve engagement on both ends.
To manage it all, you should invest in an email service (if you don't already use one) that offers essential features for email marketing.
This will help you track campaign success and receptiveness of your program, as well as managing bulk emails.
For campaigns to your affiliates, we recommend and use Active Campaign, it is really easy to use and automations will make your life much simpler.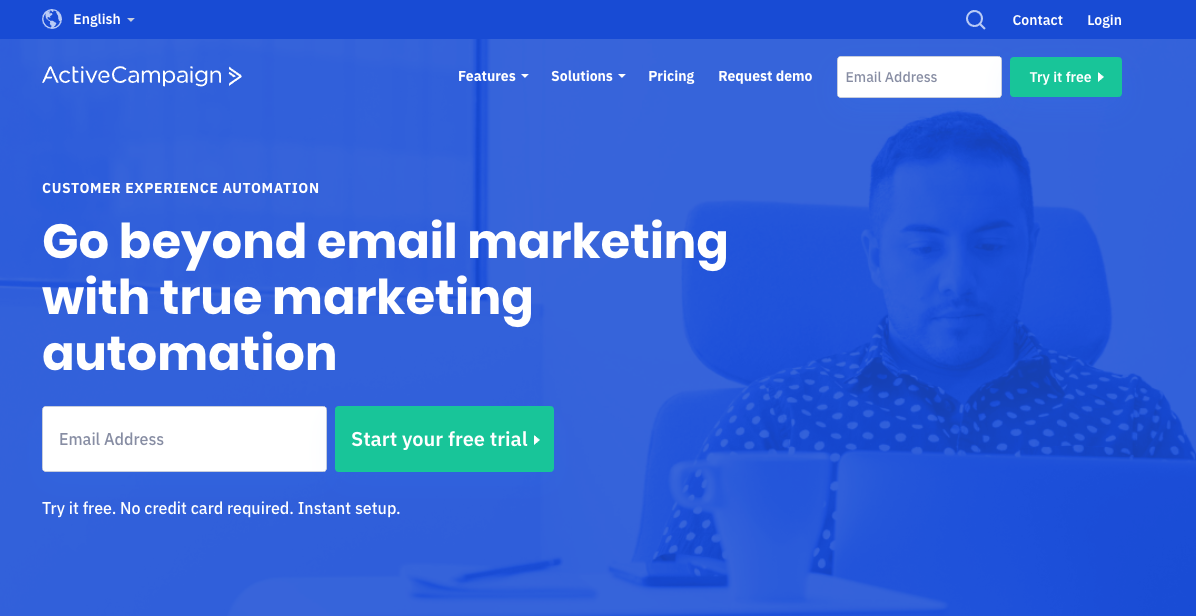 Why? It is packed with templates and even an event management tool, perfect for communicating with a large group and coordinating your marketing efforts.
With dedicated email marketing for your affiliates, you can start to provide them with better materials to sell, and even alert them of potential campaigns they can run through holidays.
For example, you can provide them with:
Graphics, videos, and images to use to promote the products
Strategies they can implement to increase click-throughs
With an email campaign, it makes all of these manageable, and ensures that all of your affiliates receive the materials.
Wrapping up
Affiliate marketing is booming right now, both for affiliate programs and promoters.
It presents an opportunity for small businesses to open their target market reach without investing their budget in PPC or decades into SEO.
With affiliate marketing, you are tapping into other audiences that you'd likely have to pay to reach.
But instead, you are giving those affiliate a small commission for promoting.
Use these five affiliate marketing growth tactics to boost your sales and affiliate program growth.
What are some of your favorite ways to increase sales with affiliate marketing?
Set your free online consultation with one of our specialists to further discuss your business opportunities today!
Special thanks to keap.com for this great blog.